Introduction
Have you ever felt like your workspace is cluttered and you could use more storage space? Unless you have a custom-built home office, or dedicated home office room, you will likely be challenged for space. If so, you're not alone. Many people feel like their workspace is cramped and that they lack storage space. Even if you are lucky enough to own a facility just for home working, then you might still be competing for space. In this article, we'll discuss the benefits of under desk storage, the best desk shape for storage, and popular types of under desk storage solutions.
Popular Under Desk Storage Solutions
Under Desk Storage – Integrated
Table could not be displayed.
Under Desk Storage – Retrofit
Table could not be displayed.
Under Desk Storage – Handy Solutions
Table could not be displayed.
Benefits of Under Desk Storage
Under desk storage can offer a number of benefits. One of the biggest benefits is that it can help you maximize the capacity your workspace. If your workspace is small, you can use under desk storage to keep your peripheral equipment stowed, saving space.
Another benefit of under desk storage is that it can help you stay organized. With under desk storage, you can easily access any of your files, tools, or supplies. This will ensure you have everything you need for your work at hand.
Finally, under desk storage can help you to minimize clutter, by keeping your equipment organized. This will help you stay focused, productive and will make your home workspace feel more like a real office – a boss would normally find an employee with a messy workspace undesirable in any office environment.
Types of Under Desk Storage
There are a number of different types of under desk storage. The type of storage you choose will depend on how much space you have, the design of the desk and what you need to store. Here are some of the most popular types of under desk storage facilities:
Drawers – Drawers are a traditional way to store files, supplies, and tools. You can choose from a variety of sizes and materials to find the perfect drawer solution for your needs.
Shelves – Shelving units are ideal for storing books, documents, folders, etc. Again, they come in a variety of sizes and materials.
Baskets – Baskets are a more rustic way of storing items such as notebooks, pens, and other small items. They are perfect for organizing all kinds of office supplies for both under and on your desk. Some metal examples are a great way to stow power blocks and cabling.
Hooks – Hooks are a quick way to add storage for hanging items such as coats and bags; and are also great for organizing keys, small tools, even Headphones.
Cabinets – Cabinets are great for storing larger items such as file folders, books, etc. You can choose from a variety of sizes which will fit under, to the side or integrated into desks.
What Shape Desk is Best for Storage?
Desks are conventionally rectangular, but can come in several shapes – more commonly square, circular, or in an 'L' shaped designs. If you are in the market for purchasing a new desk, and wish it to be a design that incorporates storage, then you'll have to decide where it is to be located.
The choice of desk, from an efficiency perspective, will be the design which fits best in its environment. For example, a rectangular desk fitted into a corner will provide less surface area and storage area than an 'L' shaped example. This is assuming relative sizing of course.
You office may have a large circular Bay Window, where a circular desk ideally fits into that space, assuming it comes with integrated storage, then you are left with no 'dead space'.
So the best desk is one that fits well into your work space, has integrated storage – or can have it retro-fitted; and leaves no awkward 'dead space' that you can't utilize.
How to Choose the Right Under Desk Storage
When it comes to choosing the right under desk storage, there are a few things you should consider.
You should think about how much storage you need. If you have a small workspace, you may want to choose storage that makes the most of the space rather than something that is of a funky design. Function over Form!
Next, you should think about the type of storage you need. Different types of storage are better for different types of items. For example, shelves are better for storing files and books that, shelves are great for storing books and documents, and baskets are great for storing small items.
Finally, do consider the design and material of the storage. If you are buying storage to fit with an existing desk/ office, then you want it to fit in with what you have. If you are getting a desk that has integrated storage, does it compliment any furniture already in your office?
Conclusion
Under desk storage is a simple and potentially inexpensive way to maximize your workspace and keep your area organized. There are a variety of types of under desk storage solutions available, like drawers, shelves, baskets, hooks, and cabinets.
When choosing the right under desk storage, or desk with it integrated, please consider the thoughts given above, and don't get distracted into buying something that is 'designer' but not very practical!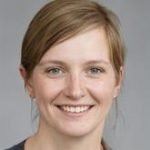 Amelia & Theo – Co-owners of ThinkHomeOffice.com
We have professional backgrounds in Software Testing and Business Analysis, both with extensive experience of working for commercial enterprises and as a freelancers. We toggle between working from corporate premises and our own home offices. We have a passion for home working, and for using equipment that is ergonomically functional, well designed and elegant.