Creating an office in your home is a smart way to notch out space for work and keep distractions to a minimum. Having a small home can feel like there's no place left to squeeze in a home office. However, there are ways that you can create an office without taking up too much space, disrupting the rest of your home, and without too much cost.
Think of ways to generate space – to partition off a room – use a partition for a Home Office! The trick is finding the best partition for a home office so that everything feels organized, comfortable and unrestricted.
Let's take a look at some creative, cost-effective ideas for creating an office in your home with partition solutions that won't cramp your style or feel awkward from one room to the next.
Our Top Partition Picks
Best Home Office Partitions – Formal
Table could not be displayed.
Best Home Office Partitions – Design
Table could not be displayed.
Best Home Office Partitions – Translucent
Table could not be displayed.
Best Home Office Partitions – Storage
Table could not be displayed.
Why you should use a partition for a home office
If you're wondering if using a partition for a home office is really necessary, the answer is 'yes'. A partition is the best way to separate your home office from other parts of the house to create a workplace, without losing space.
You may want to keep your kids away from your business papers or want to create a space for yourself and others who may be working in the home. Using a partition and placing it in a room, or open-plan areas can work wonders. There's no need to sacrifice the style of your home or feel like you're living in a cubicle with more persistent structures.
With a little creativity and the right design, there are plenty of ways to create an office in your home with a partition, it may also be referred to as a 'Room Divider' or 'Screen Divider'.
Start with a budget and plan
Before you pick out materials and start measuring to install a partition in your home, you should have a plan, and should already have a budget in mind for the partition; but you should also consider the materials that you want to use.
Before you start shopping, decide how large you want the office to be and how many people you want it to be able to fit. You may want to plan for multiple partitions if you want to segregate larger areas of your home.
Think about what material and finish would best suit its environment.
If you want to create an open workspace that's still private, you can find room dividers in a variety of materials and styles. The screen material can be made from a variety of fabrics, synthetic materials, plastics or wood.
They can be a stylish addition to your home office and can help keep things private when you need them to.
Flexibility.
Some partitions can be easily stowed, allowing you to open and close them when needed, giving you a solution that can be deployed and placed away when not needed. These, commonly, are of a 'concertina' design – whereby smaller panels fold upon themselves.
Incorporate storage in your partition design
If you want to keep your office organized, storage should be a top priority. You can create storage in any number of ways, but also if you implement a partition for a home office. You can add shelves, bookshelves, or cabinets to one or both sides of your workspace.
Using open shelves besides your desk – if you have enough space, can utilize a decorative storage solution, or a piece of furniture that can house extra supplies and materials. The addition of this furniture actually becomes the partition.
The drawback with this implementation being it is a more permanent fixture, offering you less flexibility.
Go for a transparent or semi-transparent partition
You could easily trade privacy for light!
If you want to let some light into your home office, but you still want to keep things private, consider a transparent or semi-transparent partition. You can find dividers made of acrylic, glass, or plexiglass that will let in plenty of light and still keep your office separate.
Adding a frosted or semi-transparent panel to an existing partition wall, or use of a frosted material to build a new partition may suffice – if you are a DIYer?
Go bright and open
If you want your home office to feel brighter, there are plenty of ways to achieve this. You can start by picking a light-colored partition – to better reflect light. You can paint a partition any color that you want, and it will look great in your home office.
You can also build your partition using an open grid design. As discussed above, a piece of furniture itself could act as the room divider, there are storage shelves where some are open – without backs.
An open grid design will allow plenty of light to come through and make your space feel bright. An open grid design may also give a modern, industrial feel to your home office.
If you need a partition that's a specific color, you can paint it. Though with some models, there are a ranges of colors and finishes.
Conclusion
There are lots of options for you to choose, we have selected some to give you a head start, and to illustrate what options there are available to you. Choosing the right partition for a home office will provide you with privacy, allow adequate lighting and maybe even provide some useful storage?
It's all about what you need, what you like, and with what budget.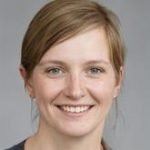 Amelia & Theo – Co-owners of ThinkHomeOffice.com
We have professional backgrounds in Software Testing and Business Analysis, both with extensive experience of working for commercial enterprises and as a freelancers. We toggle between working from corporate premises and our own home offices. We have a passion for home working, and for using equipment that is ergonomically functional, well designed and elegant.