When a squeaky sound starts to come from a chair as you shift around in it, it can be annoying. That pestering noise can emanate from all kinds of home office equipment— including office chairs, cabinets, and even desks. There is some good news, we can tell you what the best lubricants are for all things squeaky in your home office, if you have a squeaky office chair, we can help to provide you with the right fix.
My Office Chair has a squeak
Squeals and squeaks are usually a sign that something needs to be tightened or altered with a lubricating liquid ( a type of Oil or Silicone). However, determining the correct lubricant for your needs may be difficult.
If you have a noisy office chair, but are finding it tricky to cure, then read this!
While silicone-based lubricants are excellent for metal, plastic, and rubber. A wax, such as beeswax, is the best choice for wooden chairs. These days most people that have a home office chair will most likely have one made from metal, plastic, and rubber. We will therefore focus on Oil & Silicone based lubricants.
If you do have a 'retro' wooden office, sorry!
But those squeaks, more likely 'creaks' will be wooden in nature, and therefore a wax will be best. If it has plastic or metal parts, then read on… as they'll most likely be cured by one of the items we discuss below.
What's the best Lubricant for a Squeaky Chair?
A Penetrating Oil or Silicone will work wonders to repair a squeaking chair that has rusted. These fluids have low viscosity, allowing them to seep into tiny apertures. This allows the lubricant to loosen, then lubricate the corroded or rusted bolt, nut or screw.
Consider a lubricant with PTFE (Polytetrafluoroethylene) in its recipe, for a more longer-lasting solution.
To take a look at the finest lubricants for your squeaky chair with all of these materials and features in mind, then read on.
What if the squeak or squeal is from some office furniture?
More often than not it will be a chair that someone needs to fix, though If the annoying sound emanates from a piece of furniture – assuming it is from a hinge, or mechanism, then continue to read on. The Oil & Silicone lubricants below will undoubtedly fix the issue. Simply choose which you feel will be the best match.
<Spoiler Alert>
<Spoiler Alert>
We'd say Number 2 in this article would suffice!
<Spoiler Alert>
<Spoiler Alert>
1 – The Best Silicone Spray Lubricant
WD-40 High Performance Silicone Lubricant
Everybody must either have heard of WD-40, or come across at some point its everywhere! But, did you know WD-40 manufacture several variants of their product?
WD-40 Specialist Lubricant is a safe, effective choice for use at home or in commercial settings because it's fast-drying, won't create a sticky mess, and doesn't leave a strong odor in the air. This silicone formula is waterproof, does not deteriorate when exposed to present grease, and outperforms the original WD-40 formulation in terms of resistance to corrosion.
It's also suitable for a range of chair parts, including non-metal materials such as plastic, vinyl, or rubber.
The can is also available with a redesigned straw – dubbed the "Smart Straw" by the manufacturer – that is permanently attached to the container and may be flipped up for application on hard-to-reach regions.
2 – The Best General Purpose Lubricant for Home Office Applications
Liquid Bearings 100% Synthetic Oil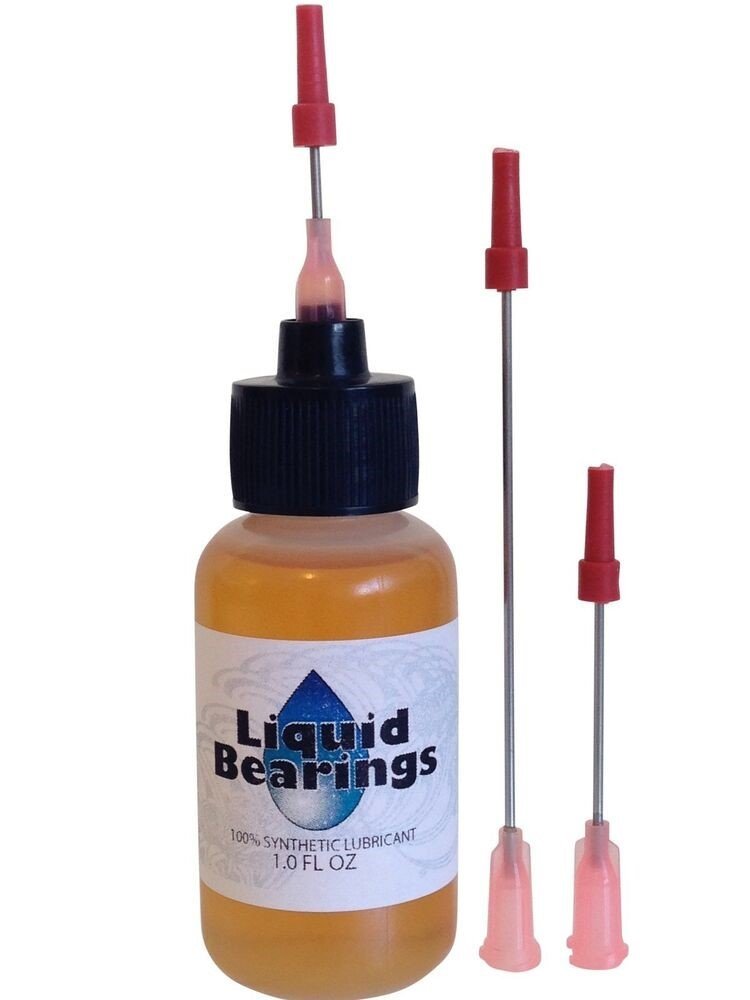 Although not a well known brand like WD-40, Liquid Bearings offer a product that is directly marketed on Amazon.com as being for the home office user. Their product description reads: 'Liquid Bearings 100%-Synthetic Oil for Squeaky Office Chairs, Sticky File Cabinet Drawers, and All Office Equipment.'
It is a totally synthetic and odorless lubricant and is safe to be applied to plastics as well a metal components.
It is supplied with 2 application needles, so you can lubricate those hard to reach areas where a squeak might be located. They are sized 1/2″ 1-1/2″ and come complete with scabbards (covers) so they can be kept applied to the bottle to stop it leaking, and to stop it from being contaminated.
Being totally synthetic, it has been developed to not leave a sticky residue, thus ensuring the mechanism it has been applied to does not clog-up, which can occur with other lubricants.
3 – The Best Lubricant With PTFE
3 In 1 Multi-Purpose Lubricant with PTFE
3-IN-ONE's all-purpose lubricant will work on a variety of different materials. It's easy to handle and get the precise amount where you want it thanks to the squeeze bottle, and is odorless.
It's great for lubricating metal joints, such as the ones on your typical office chair legs, wheels and mechanisms. With the use of PTFE, a polymer often utilized in nonstick cookware and other cookware, The composition can, in fact, lower the friction between surfaces even more – making joints last longer.
This is a handy lubricant to have on hand at all times, for all those other annoying sounds (like squeaky door hinges).
4 – A Penetrating Oil Designed For Freeing Rusted Metal Components
Kano Aero Kroil Penetrating Oil
While this penetrating oil by Kano doesn't come cheap. If a rusty screw, nut, bolt, or other jammed metal component is causing your squeak, this aerosol spray can help release it.
According to the maker, it was made to be able to slide into holes as tiny as one millionth of an inch! Just squirt the solution on your chair's problem joint or bolt and wait 15 minutes, maybe longer for more corroded areas.It cleans out rust and other gunk, allowing you to re-tighten components and minimize creaky sounds.
The term "low viscosity" refers to oil that is highly flexible and able to glide over other surfaces with little resistance. It's specifically designed for rust prevention on metal components that have or may been subjected to the elements.
Please be aware, it can leave a strong, lingering odor.
5 – The best Dedicated 'Squeak' Stopper
Squeaks Gone All-Purpose Lubricant
Again, not in the 'Super-lube' WD-40 bracket, but this product is specifically designed for getting rid of those annoying squeaks. What does draw you in is that it is a Veteran owned business, a noble quality which makes you want to buy it anyway!
That said, it is a good product in its own right, its an odorless, non-toxic and safe lubricant which can be used on a variety of items, forming a long-lasting bond which also protects. The application nozzle could be better, and is also quite expensive for the volume; but as a lubricant it is very highly rated by those that purchased and used it to get rid of unwanted squeaks.
Lubricants – Side by Side
Here is a quick side by side table featuring the above products.
Illustration
Product Name
Squeaks Gone, 1oz, Fix Any Squeak, All-Purpose Lubricant, Hinges, Doors, Drawers, Fans, Long Lasting, Non-Toxic, Non-Hazardous, Odorless, Safe, It Works
Liquid Bearings, SUPERIOR 100%-synthetic oil for lubrication of drones, RC vehicles and equipment
WD-40 Bike Lube Wd40 Specialist Silicone 11Oz Aerosol - 30001
3-IN-ONE - 120032 Multi-Purpose PTFE Lubricant, 4 OZ
Kano Aerokroil Penetrating Oil, King Size, 13 oz. aerosol (AEROKRO0ILKING)
Illustration
Product Name
Squeaks Gone, 1oz, Fix Any Squeak, All-Purpose Lubricant, Hinges, Doors, Drawers, Fans, Long Lasting, Non-Toxic, Non-Hazardous, Odorless, Safe, It Works
Illustration
Product Name
Liquid Bearings, SUPERIOR 100%-synthetic oil for lubrication of drones, RC vehicles and equipment
Illustration
Product Name
WD-40 Bike Lube Wd40 Specialist Silicone 11Oz Aerosol - 30001
Illustration
Product Name
3-IN-ONE - 120032 Multi-Purpose PTFE Lubricant, 4 OZ
What would be our choice… and why?
We opted for Squeaks Gone.
Why?
Well, it is a product which specifically targets those unwanted squeaks, and that's why you're here, right? Not only is the right product for the right job, but its also very good at achieving what has been bought for – stopping those squeaks.
In addition, its reviews are great and it is an environmentally friendly product that is safe to use around children and family pets.
So what about the others..? Liquid Bearings was narrowly pushed into second on the basis of the great reviews Squeaks Gone has. We also like the fact it is owned by Veterans. Liquid Bearings is ideal for the home office user, and is the easier product to apply, given its applicator needles – certain users may need to get it into a tight spot!
As for the other lubricants, although they may well get rid of your squeak, they are designed general use, say on your bicycle or lawn mower. As such they are of greater volumes, maybe more than you need? An annoying squeak, really won't require that much lubricant.
But, if you have other items in and around the house that you need lubricating then from an economic perspective, either one of them may be the best choice – just check which type would be best suited.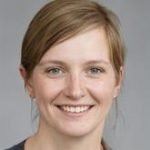 Amelia & Theo – Co-owners of ThinkHomeOffice.com
We have professional backgrounds in Software Testing and Business Analysis, both with extensive experience of working for commercial enterprises and as a freelancers. We toggle between working from corporate premises and our own home offices. We have a passion for home working, and for using equipment that is ergonomically functional, well designed and elegant.