Based on Amazon's tracking mechanism, no pun intended, here I delivered to you a list of most wanted… computer trackball mice in the entire universe. According to Amazon users' POV of the universe, at least.
'Most wanted' products do not necessarily mean the best selling ones. This is the case because of the variations of intents of the buyers, some like them cheap, some like them quaint looking, some just let the winds blow them through their credit cards… The take from this is: never trust the hype. Ironic coming from a hype man, I know.
On Amazon's Most Wished For lists, which this article is based on, the items are compiled via a very simple formula: products that are the most often added to Wishlists and Registries daily. This can sometimes even include great new products on the market that are pre-ordered like crazy from fans slash customers, for example Apple products or in the ergonomic categories, a Herman Miller. This creates a very unique look on the situation of the market itself, through this one can estimate the level of interest for each product and how the tables are turning everyday. The same applies for trackballs
So why do I choose this to write a review article for? Well, honestly speaking, it's partially because I'm an Amazon associate, and Amazon is actually my go-to website for online buying, so it's inevitable I'm going shill one of their convenient little lists. But a large part is actually that I want to expose people to a feature that many may have missed.
Most people take Wishlists for granted, considering it as some kind of bookmark, to remind them to buy later. But it's more than that. A Wishlist represents an interest, no matter how large or small, and in larger sample sizes it contains some truths of the times. T
ake sports. In sports such as soccer or hockey (NHL), chances of upsets are higher due to most playoff series consisting of only very few games. So a mistake could cost teams the whole thing. In basketball (NBA) the chances for that are lower. The NBA playoffs are spread out into 7-game series, with each game containing 4 quarters and point totals up to the hundred, allowing for greater amount of mistakes committed.
So, logically, the best team with the fewest mistakes will likely win the series, and historically it has been the truth with how many dynasties have been created. This is not a critique on any of the sports named, it's just the nature of it.
What do all that have in common with trackballs besides having a ball involved one way or another? Well, first, you need to understand what a trackball is.
A trackball is a computer cursor control device used in many notebook and laptop computers. It is usually located in front of the keyboard toward the user. Essentially, the trackball is an upside-down mouse that rotates in place within a socket, with the additions of two usual buttons seen in that of a normal computer mouse. It's not a new thing, it's been around for a while, enough to get into people's pockets and wishlists.
However, like most ergonomic products, the buying and selling and manufacturing of such things are still contained in a relatively niche market. Many people who buy ergonomic products actually can only rely on customers before them and reviews here and there, but they can't rely on hearsays and eye tests or the popularity of a brand, due to how narrowly targeted the overall interests are.
This is when a wishlist is necessary. In a niche market you don't have many things to go from aside from social influencers such as myself and other customers. A Wishlist expands that same sample size and offers a greater outlook to the scene, and from it, even though customers still follow the money, they have a chance to make the most sensible orders.
In this article, I give you short reviews of the strengths of weaknesses of the 10 most wanted… computer trackball mice. It's compiled after weeks of me camping out at the Amazon's daily updated wishlist for the category in order to be able to make out an overall ranking. As was said, it's a niche market, so not many fluctuations.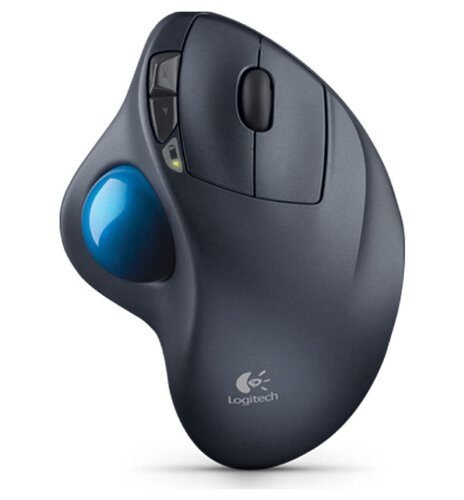 Enforcing natural wrist posture as the mouse was designed for more comforable thumb usage
Relatively cheap
Removable trackball – allows for more flexibility or easier maintenance
Long range wireless
Long battery life: Up to 18 months
Extremely responsive
Can be used on most surfaces
Slick, trendy contemporary look
Herky jerky, not too smooth
Too sensitive and responsive at times
Picks up dust due to loose removeable trackball and design
Not a good fit for people with larger hands or big thumbs
Wireless connectivity can be inconsistent after long usage
Large, heavy trackball can be a useful fit and allows more fluid movements
Flexible with 4 buttons around the trackball
Wireless connection via Bluetooth 4.0 LE or USB Nano receiver
Detachable wrist rest supports hand and wrist
Ambidextrous design
Auto sleep helps with conserving battery life
Solid build, made to last
Futuristic looking
Faulty scroll ring, at times unresponsive with high usage
Higher price relatively
Trackball can be too big for some
Button positions can be uncomfortable
Loud in operation
Advanced 6 degrees optical sensor
One month battery life
Simultaneously pan, zoom and rotate
2 programmable function buttons
Solid and heavy with rubberized base
Responsive and adjustable sensitivity
Especially great for CAD software
Not fully compatible with many devices it works with
Can be a bit heavy
Customizable 2-button design
USB connectivity
Ambidextrous
Smooth control
Relatively cheap
At good size, can fit with large or small hands
Very responsive
Silent in operation
Scroll ring allows for more adjustability
Small and lightweight, can fit small desks
Trackball colour options
Scroll ring can be stiff
Although ambidextrous, it might become uncomfortable a bit for dominant handed users
Button positions can be a bit inconvenient
Questionable stability in regards to the function buttons
Is not as ergonomically focused as others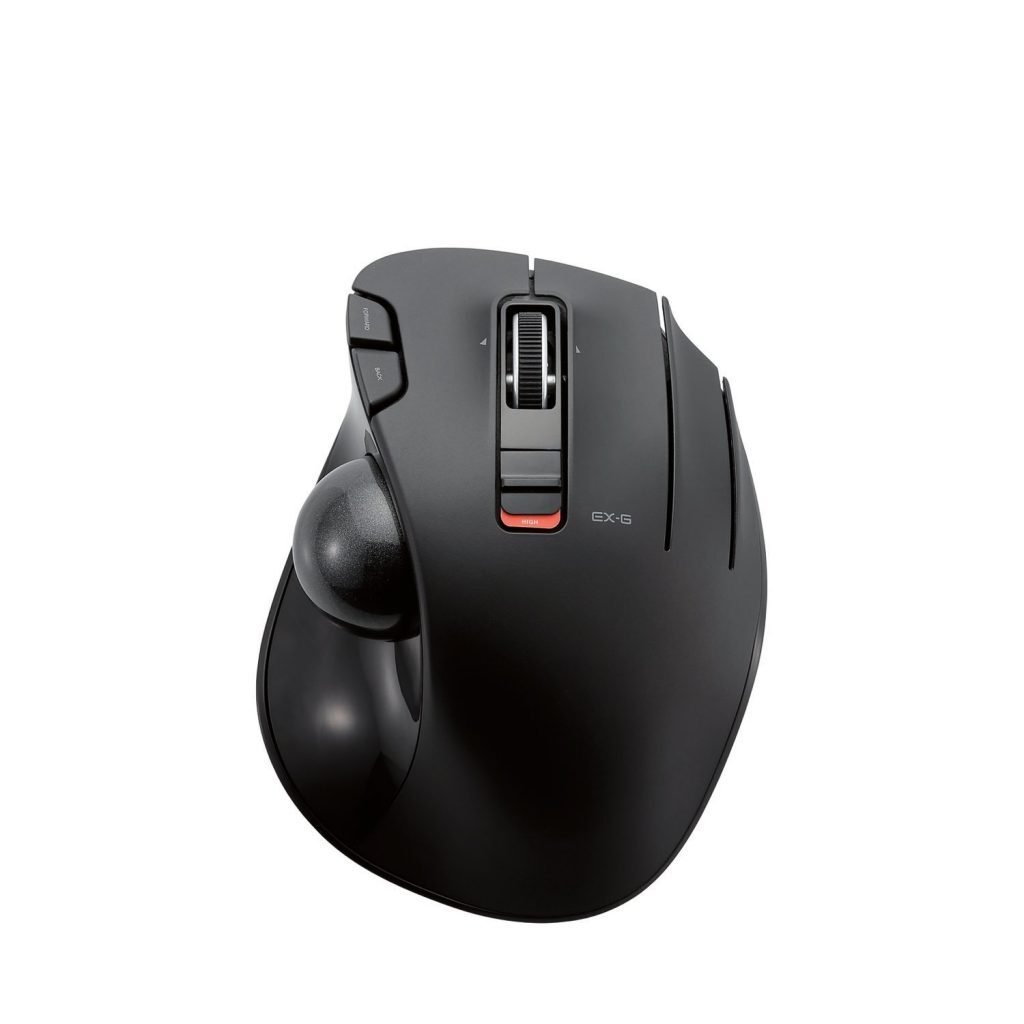 Comfortable, ergonomic thumb mouse design
6-unique thumb and finger buttons for web surfing, playing MMOs or fast-twitch shooting
Adjustable resolution
Bumps on the wheel offer traction
Plug-and-play adjustable trackball
Button spacing a bit tight
Questionable longevity
Can be a bit stiff with higher usage
Setup can be difficult especially with finding compatible softwares
Not precise enough for tasks that require precision or gaming
Other trackballs on the Most Wished List include various models of Kensington, ELECOM types with similarities to its predecessors and successors, and main differences being the overall fixed designs.
All and all most trackballs, even great ones, in my opinion can be inferior in longevity compared to normal mice but they instead offer a much wider range of usages and functions. Most designs can be hard to get used to at first but only occur if it's really ergonomically potent – meaning designed with the main task of correcting your posture in mind. I'd recommend choosing wisely which trackball is the best for you and if you favor longevity over precision etc. As it stands, not every trackball is perfect, even the most sought after ones.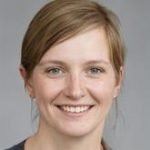 Amelia & Theo – Co-owners of ThinkHomeOffice.com
We have professional backgrounds in Software Testing and Business Analysis, both with extensive experience of working for commercial enterprises and as a freelancers. We toggle between working from corporate premises and our own home offices. We have a passion for home working, and for using equipment that is ergonomically functional, well designed and elegant.