Attention all students! Do you want to maximize your study sessions while keeping your body comfortable and healthy? Need to know what the best office chair for studying is? Well, you're in the right place. This quick guide will introduce you to the best types of chairs for studying.
In the spring of 2023, approximately 16.9 million students enrolled in degree-granting colleges and universities in the U.S.
That's a lot of students that need facilities conducive to their studies! Being so focussed on the subjects they were learning about, how many of them considered how to study better?
Let's consider some basic things…
Best Ergonomic Office Chair for Studying – Quick Picks
In a rush? Need the best chair for studying on a budget? For the cost, these have pretty good ergonomic functions, can be compared quickly and delivered to you from Amazon. We have a more in depth feature comparison below.
Studying Posture and Why it's Important
Posture refers to how you position your body when you're sitting, standing, or lying down, and is an important part of your long-term health. Good posture is the correct alignment of your body when standing or sitting.
Getting correct posture involves training yourself into positioning yourself to hold your body against gravity with the least strain and tension on supportive structures, such as your muscles and ligaments. 
Here are some key points about the importance of posture:
Proper posture keeps your bones and joints in optimal alignment and decreases wear and tear on supportive structures.
Good posture reduces back and neck pain.
Having good posture can help you avoid muscle tension, pain, fatigue, and many other common ailments and medical conditions.
Good posture can increase energy and confidence.
Posture is an automatic and unconscious position that represents the body's reaction to the force of gravity. It is maintained through the contraction of skeletal muscles, coordinated by a series of stimuli of various nature and through continuous adjustment of neuromuscular type.
It's never too late to correct or make improvements to your posture, especially if it's contributing to one or more health problems. There are several ways to improve your posture, such as practicing good ergonomics, exercising regularly, and being mindful of your posture throughout the day.
Countering Time – Studying for Long Periods
Studying is a process that takes time, normally to be sat down reviewing notes or videos on subject matter that the student will be tested on. Students may study in differing ways, but will almost certainly share the commonality of being sat for long periods of time.
So how do you study effectively?
Don't remain sat for too long. Break up studying into shorter sessions, allowing for comfort breaks where the student can get up, stretch their legs, and switch their focus. This gives physical and mental benefits, allowing the student to come back fresher for the next session.
Get better studying facilities and equipment.
As a student, ensure you get to study in an environment conducive for concentration – somewhere quiet, without distractions from other people, TVs or any external noise.
Try to use equipment that will give a more comfortable experience – get ergonomic equipment. This will provide a level of comfort, that can be adjusted to your needs, enabling you to sit for extended periods of time without becoming irritable.
What Helps Good Posture – Practising Good Ergonomics
This isn't something that all students might be aware of, the knowledge of using tools that are built efficiently to interact with the body. Such as good Ergonomic Chairs, Desks, Keyboards, even Mice! These objects will make studying easier – as it is a practice that inevitably takes time, time sat immobile whilst the student is concentrating.
Assess your workspace.
Taking an ergonomic review of your Home Office, bedroom, or wherever you are studying, is an review you should take.
Can your chair be better adjusted?
Are your arms supported?
Are your wrists comfortable?
Does your desk sit at the correct height?
Are your monitors set at the right height and angle?
These are just some of the questions you should be asking, rather than getting stuck into your studies and then finding yourself feeling fatigued and unmotivated to study further.
So Which Office Chair Should I get for Studying?
The right chair is something personal, and may be something you may already have? If so, is it adjusted correctly? If your chair is fixed, and does not allow you you to adjust it – so that it can't be manipulated to suit your physiology – then you'd be wise to change it.
Clearly, the best type of chair to get for studying is an ergonomic office chair. But which ergonomic chair should I get?
This is not something where we can definitively choose for you. Like many things there is a variety of makes, models and at differing prices that you could go for. But, what we do know is which chairs give good ergonomic performance and would be the best chair for studying, at a reasonable cost.
Good Ergonomic Chairs on a Students Budget
Its highly likely that as a student you may not be rolling in money. You most likely have to do jobs that help to support you whilst you study. To help you this article will give you those ergonomic office chairs that will fit the specific requirements of having good ergonomic control and low cost.
Ergonomic Office Chair for Studying – Feature Comparison
In a rush? These chairs, for the cost have pretty good ergonomic functions, can be compared quickly and delivered to you from Amazon.
I Want an Ergonomic Chair with more Features!
If you are fortunate enough to able to afford an ergonomic office chair that comes with better ergonomic features, or is a model from a premium manufacturer then this article might be for you. It focuses on the models from more high end manufacturers which are market leaders in ergonomic chair design, you may find any one of them to be the best chair for studying in your home, or dorm!
To Wrap Up…
There you have it – our top five budget ergonomic chairs for students. Remember, the best chair for you depends on your personal preference, study habits, and physical needs, but most certainly have to be an ergonomic type.
The right chair can significantly improve your study experience, enabling you to focus on passing that exam, while ensuring your comfort and health.
Happy studying and good luck!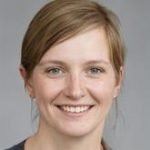 Amelia & Theo – Co-owners of ThinkHomeOffice.com
We have professional backgrounds in Software Testing and Business Analysis, both with extensive experience of working for commercial enterprises and as a freelancers. We toggle between working from corporate premises and our own home offices. We have a passion for home working, and for using equipment that is ergonomically functional, well designed and elegant.