Unfortunately some of us know that neck pain is a very real problem, and one that many of us deal with. In this article, we'll discuss ergonomics, what ergonomic features a good office chair should have, ultimately to advise on the best office chair for neck pain. We'll also discuss the typical neck and shoulder ailments which can be aided by a good ergonomic office chair.
Once we've done that we'll show you some great ergonomic office chairs that are available on the market, and give you our opinion on what we believe the best characteristics that should be included in best office chair for neck pain.
Want to go straight to ours best chairs… Click here!
So Why get an Ergonomic Office Chair?
Chronic neck pain is similar to an infectious physical disease; you don't even need to get into any kind of trauma to get it.
It's a long, drawn out disease that slowly kills your ability to work.
It sucks out what little is left of your working spirit.
Worse – It's (pretty much) avoidable!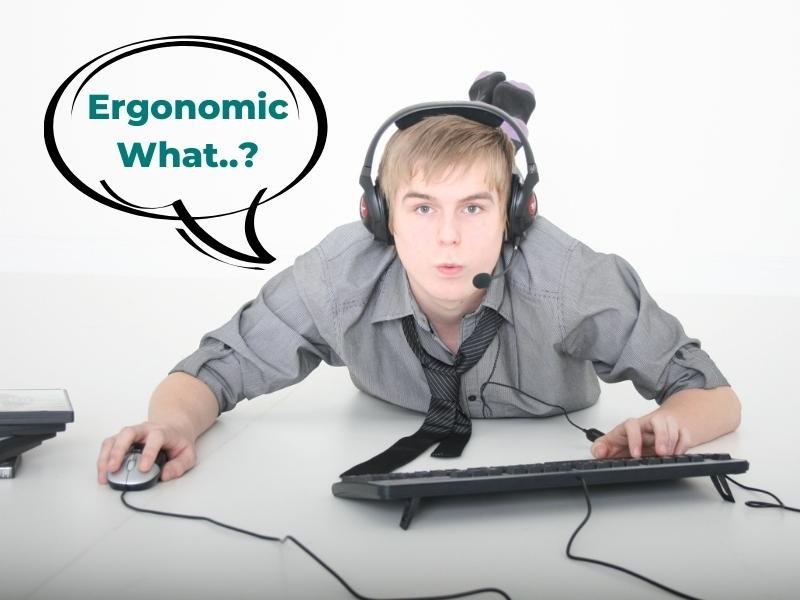 If you're like me and working from home or have a desk job – it can like an 8 hour a day sentence; and in front of a wrongly positioned screen is basically an early sentence to become Gollum from The Lord of the Rings!
How do you fix it?
Get a good chair. A good ergonomic office chair. Get the best office chair for neck pain that you can afford, so stick with us as ergonomics, working from home and all office stuff is our passion and we'll show you the best ergonomic chairs for neck pain there are on the market!
If you're looking for ergonomic chairs for bad backs, then this may be the article for you?
What Makes a Good Ergonomic Office Chair?
A good chair can mean many things. So on a chair shopping trip average Joe told plain Jane that he had his eyes set on this really good one at a stall they passed through, made out bamboo branches and chopsticks. Aesthetically sound, too, or at least to those that longed for an eastern dream.
Jane decided to try it out, after eleven creaks and body turns to keep a stable and to show that she cared, she smartly asked if it was cheap, and if it was, they should buy it. Joe's face turned bright as day, since he was usually the one who paid. So a good chair in Joe and Jane's mind is one that is cheap and won't create cracks in their financial stability. It also must pass the eye test, which is looking pretty enough.
A good chair can also be viewed from a technical standpoint, the level of quality of the things that make it, you know, a chair. There are a lot of factors that can instantly turn a chair from good to bad, for example a chair that has a good back support but poorly designed seating, which dulls its strong point since a back support, or backrest, is a very big part of the chair. Other components are required to function just as well in order to correct the users into a more natural posture.
Its stability is also another thing to consider, unless you want to be the physical comic relief to your colleagues by falling off your chair all day everyday, though I would say, what's worse is hurting yourself in the process.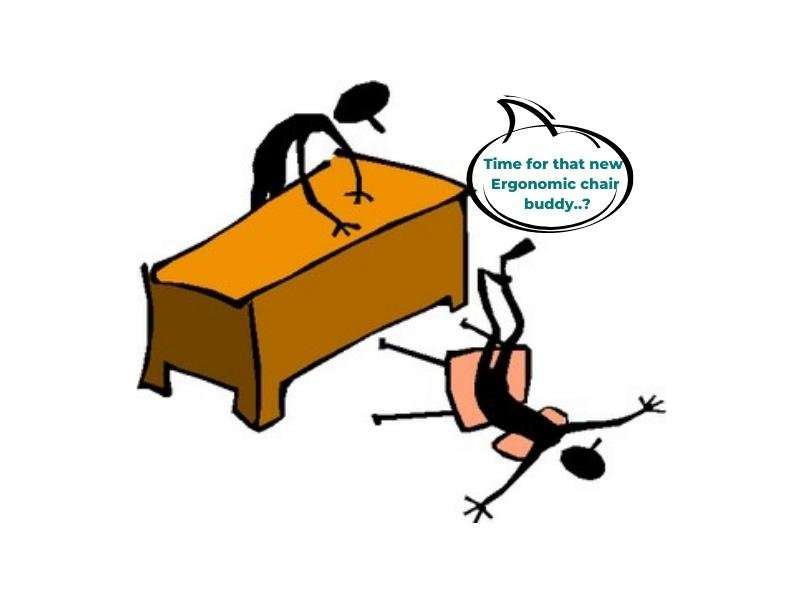 So yes, again, a lot of factors, but all similar. These days, the office furniture industry has become particularly competitive – so much that "innovation" looks more like copying each others ideas. And that point is the Ergonomics of it all.
A good ergonomic product, not just a good ergonomic chair, will meet all of the customer's demands of physical, mental comfort and more, through dedicated and intelligent designs that seriously take the users' own interactive experience into account.
Stating the obvious, I'm not qualified enough to write a whole essay on general ergonomics of… products in general, so I'll stop at chairs.
Why chairs?
Why ergonomic chairs, to be precise? Firstly, as I have previously implied, the line that separates good chairs from bad chairs is very thin, and all it takes is a customer being frustrated with its weakness and totally dismiss its strength, which is reasonable. But, frustrated as they are, most are too lazy to get a better one.
It's just a chair after all, right?
As long as you can sit on it and it's good enough to not break half way through while working —Wrong!
A badly designed seat will have you move your head forward and in front of your shoulders to see more clearly and work more effectively, this prolonged posture can put an immense stress on the vertebrae of the lower neck and contribute greatly to neck pain, one of (if not the most) common problem people face working office jobs.
The money from your job might be good, but it requires a massive amount of it to get your neck back to functional capabilities once the pain is already full and established.
Spend now, rather than later, or end up like Mr. Cranky in the story, getting pi**ed off with simple head turns. If you're gonna sit for half a day working on other people's problems, you might as well not drag neck pain and its fellows along for the ride.
Sitting is important, but not as important as good sitting, is my point. And the ergonomic chairs that help us achieve it more easily are worth discovering. It'll mean you get the best office chair for neck pain.
Typical Neck Problems Aided by an Ergonomic Office Chair
Obtaining a good ergonomic office chair will help to alleviate or reduce the effects of the following common neck issues:
Whiplash – from a car accident.
Spondylosis, or arthritis in the neck from age and wear.
Neck fracture (cervical vertebrae) – from a serious impact.
Neck sprain – from a sports injury.
Pinched nerve – from nerve compression, say from a Herniated Disc.
Even if you have recovered from the above neck complaints, using an incorrect office chair which promotes poor posture will likely lessen, or regress your recovery. Remember, ergonomic office chairs are designed to fit to the unique contours of your body, they can be adjusted to support your neck.
Ergonomic Office Chair Features that Provide Neck and Shoulder Support
The following table should provide you with a handy reference to aid you with identifying key features that any decent ergonomic office chair should offer in providing good shoulder and neck support.
I've started from the bottom up, to really get adequate back support you need good Lumbar support – the Lumbar Region is your lower back. Think of it as having a solid foundation to support the rest of your body structure.
How Does This Feature Help?

Support the load from the upper Torso

Allows the buttocks to spread the load through the hips, into the chair, and provides support for the thighs.

A good ergonomic Seat Base will the sideways and frontol curavtures that cradle the hips, and allow the thighs to be supported. Some seat bases allow ergonomic forward adjustment to cater for the users thigh dimensions.

Adjustable

Lumbar

Support

Helps to maintain correct Spine curvature.

An adjustable Ergonomic Lumbar Support is a must, having good back support will start with the Lumbar region of the lower back.

Supports the elbow, and forearms.

An adjustable Ergonomic Arm Support has adjustment to suit the user, removing strain from the shoulders. It will also support the forearms, allowing the wrists freedom to flex.

Helps to maintain correct posture.

The Chair back must be high, to offer support to the upper back and shoulders.
Ideally it will have Ergonomic adjustment to optimally shape to your upper back and shoulders.

Offers support to the Head and Neck.

The Head Rest must be adjustable. If it is not, is it truly Ergonomic? Adjustment will allow for the chair to support the contour of your neck perfectly.
Do you know the average Human head weighs around 11lbs. Our necks need help!
A chair with this is a must if you suffer with, indeed wish to prevent, Kyphosis which is often referred to as 'Dowagers Hump'.
Tips to Avoid Neck and Shoulder Pain
Maintain Good Chair Posture – Don't slouch!
Sitting with a forward head posture can lead to, or make worse a condition called Kyphosis, which is also known as Dowagers Hump. It is the curving of the back (the uppermost vertebrae) that make the sufferer appear to have a rounded or hunched back. The condition can be eased with proper posture from an ergonomic chair.
Support the neck and arms.
Ensure your peripheral devices (keyboard/mouse) are in easy reach.
Ensure you monitors are just below eye level. Don't lean forward!
Ensure your chairs height is correct, so your elbows are height correct.
Don't sit there for too long – a limit of 30 minutes is recommended.
Get yourself an Ergonomic chair if you don't have one.
Look at other ways to relieve neck pain.
Our 10 Best Ergonomic Chairs to Alleviate Neck Pain
As the title suggests, we've reached the good part, what we're all here for, some of us after a really swift act of scrolling!
I will give you a summary of what was above… ergonomic office chairs good, neck and shoulder pain bad!
Even if you don't suffer from neck pain, you should really know your options, to understand what the best ergonomic chairs for neck pain are, getting one may just guarantee never becoming a sufferer.
I can't promise you that using these 10 chairs below will save all of your 99 problems, but at least you will know neck pain won't be one of them…
Well, let's dig in.
We start off the list with one of the coolest looking ergonomic chairs – and I'm not exaggerating! Available in a choice of four colors, the chair has a high mesh back to keep you from sweating like a pig while maintaining a proper posture, and it's also designed in such a way that you won't get lined marks on your back if you lean against it for too long either.
A paddle control mechanism allows for some rangy angle adjustments, as well as lock, height (3.9" lift) and tilt adjustments for the seat and back, much needed for your comfort no matter your build.
Another thing this chair has over others is its durability, shown in its high quality Aluminum base and casters, or more like the wheels you stole from your kids scooter!
On top of its technical flavors, the chair sports a really modern artsy look to it, or should I say quirky contemporary with curves and bends all over, so for the eye candy lovers out there you might want to have a check. The built-in headrest is adjustable up and down, and angles forward and backward, so one can say that it's the firm and stable type which is most suitable for long hours of continuous work.
On the outside it's extremely well designed, with a beautiful spine-type curve shape like the rest of the chair that covers a larger area in the back of your head, which encourages its users to recline against it, get supported and ease off some pressure.
It is up there as one of the most popular ergonomic chairs for neck pain that we see getting sold!
Some build quality issues with parts failure

Not a choice to suit a classic styled office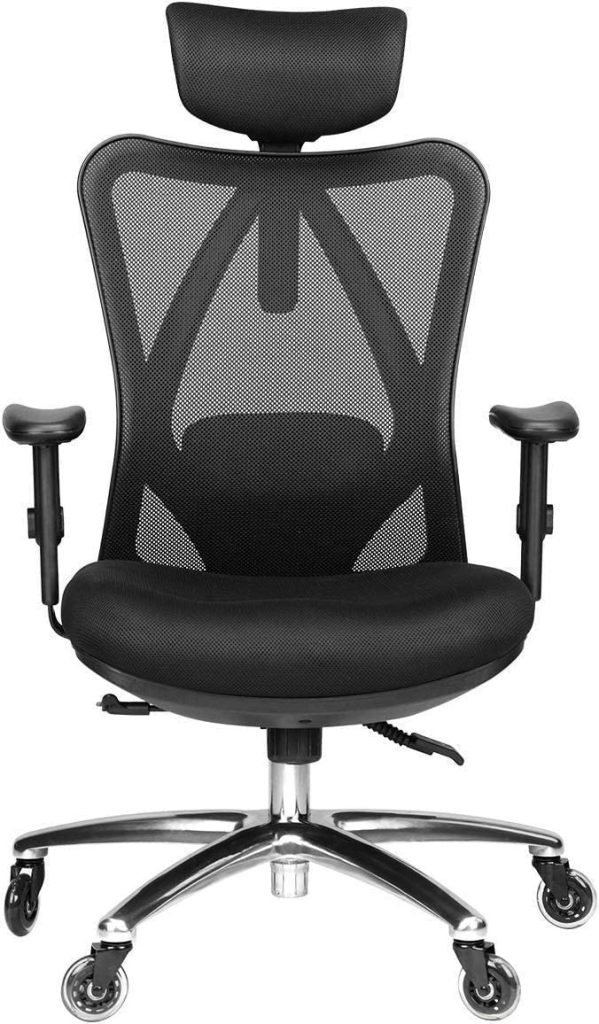 Very similar to the Nouhaus Ergo3D chair, this offering from Duramont offers you a comparable amount of ergonomic adjustment and comfort.
It also comes with a high mesh back to keep you from sweating, but with a more padded seat. It has back tilt angle adjustments, as well as a pretty cool lumbar adjuster. This chair will shape for your comfort no matter your build and is a 'smooth' operator.
This is another durable chair, shown in its high quality Aluminum base and casters, nice and large to get over those rougher surfaces or thicker carpet.
Reviews for the chair have been predominantly positive, with reviews praising its durability; also its ease of assembly. There have been some negative reviews from non-US purchasers, but they are in the minority.
Reports of the arm setting being too high

Just the single color option in Black
We continue the list with one of the most famous ergonomic chairs, the Freedom by Humanscale. This Humanscale's chair is one of those top end office chairs that is actually worth your money – if you're rich enough to buy it of course.
Created by the famed and revered designer Niels Diffrient, it's beautifully designed with high-end materials, especially in the back functions that can be vertically adjusted easily and freely (no puns intended) to accommodate most body heights and builds.
Its built-in lumbar support is firm while the entire backrest curves inward at the lower-back, providing great support for the neck. When you recline your head, it will still face forward, instead of upward like most chairs, due the headrest being designed to have an upright position always.
Thus, your whole head weight is supported when you're trying to both relax in a back leaning position and still read or view something on a monitor. However, that's not to say it can't be adjusted to be slightly reclined to your liking either.
The gel armrests are creative additions and they recline with the back which helps keep your arms comfortable, however these can be adjusted as well if you want to rest your arms on level with the keyboard stand. As a whole, this is a true ergonomic chair that can be crafted and adjusted in any way to your needs. Its great recline features makes it a fantastic chair for those who don't want (or is suffering) from back and neck pain. Again, top end, so expensive.
| | |
| --- | --- |
| | |
| Reviewed as being very comfortable | |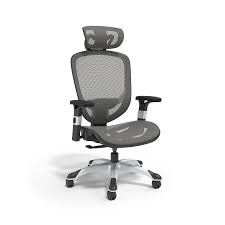 Very good ergonomic chair with decent price. Its built-in headrest can be adjusted nicely in any angle and height. With the pivot points behind allowing for some nice supports to the neck, reducing muscle pain around it, no matter if the headrest is reclined into a forward position or back slightly to your working needs.
With its sturdy carpet casters, this Staples office chair's seat can support up to 250 pounds a full work day, with reclining resistance and adjustable lumbar support mechanism and armrests.
It gives a great leaning experience for both large and small built people, and even if you're too tall or too short, the said awesome headrest can be adjusted or uninstalled entirely to accommodate. The technical mesh back creates a nice and cool airflow to combat the heat as well.
Easy to assemble, and a highly adjustable task chair, this Staples Hyken beauty is super comfy and as ergonomic as any – if not more! Perfect for "involuntarily" rebellious sleepers.
| | |
| --- | --- |
| | |
| Rated as being solidly built | Maybe a bit aesthetically boring |
Unlike its best selling fabric chair counterpart, this one flies very low under the radar. But it's more expensive, so it's better.
Just kidding. It's better for your neck, however. The former doesn't necessarily have a bad neck support, just that this one is much better in that aspect, with the optional headrest and all that jazz. Along with the patented LiveBack technology, the chair gives us a very convenient system that allows the back of the chair to mimic the movements of our spine, and thus both correcting our postures and supporting our weights no matter if we're leaning back or not, in turns preventing back pain. The armrests are highly adjustable and they telescope in and out, move both forward and backward, or up and down to our needs – very similar to the Freedom chair above, extremely suitable for office workaholics.
The seat depth and height (pneumatic) adjustment for this version of the Steelcase Leap is almost picture perfect.
With exceptionally wide range of adjustments, and well tried and tested weight limits, it can deliver full support for all body shapes and sizes, so you can get it to fit you even if it does look bigger or smaller than your body at first. Adding that to a fantastic, optional headrest that also has a wide range of adjustments (vertically up to 6', and designed to stay upright with some recline resistance) your heads weight is supported at all times, and as a whole, your body is not at any time tempted to break out of the likened posture either.
A plus, the chair is really pretty too, expected of a high end ergonomic chair, satisfying both your mental and physical comfort.
Live Back technology mimics movements of the spine
High range of motion of recline and elevated leg positions
Highly adjustable armrests
98% recyclable by weight and made of up to 30% recycled content
Caster options - for different floor types

Amazing range of fabric colors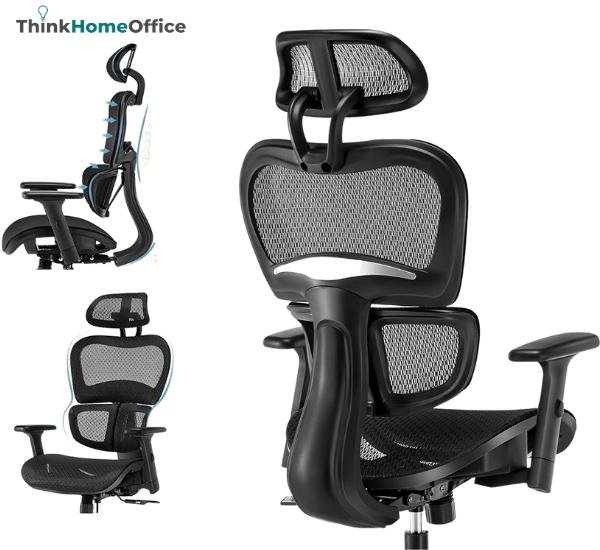 Another ergonomic and contemporary looking chair with relatively decent price for the average internet lurkers.
SUNNOW is one of the better brands for higher mid-end ergonomic executive chairs, they have chairs with prices ranging around the 300s.
This one chair… It sits in the upper range, but is high quality for what it costs, especially in the aspect that suits the purpose of this article: neck support. It's a highly adjustable one, with the seat and lumbar support ready to be adjusted in any direction and angle depending on your needs and body shape overall.
The recline mechanism and the padding for the backside and seat are so well combined that you can easily have a great time leaning back as it has a 'Tilt' function so you can lean the chair back (90~135°)
There are 3 angles for it that can be switched from one to another easily with a bit of pressure, allowing for much more flexibility.
The headrest is one the better features for this chair, if you've already gotten others to fit your body. It looks pretty stylish too!
It's soft and has an impressively higher range of adjustments than your run of the mill headrests, and it also has a height lock system that gets you into sleeping mode more comfortably and not have your neck slipping down as time goes around your sleepy thoughts.
The armrests are a bit tricky and they require some adjustments in the assembling process to get it to your likings as the adjusting range for it isn't as wide as other components.
Click here for a quick video overview!
Well respected manufacturer




A popular ergonomic chair 

Some issues with the base and wheels have been reported by users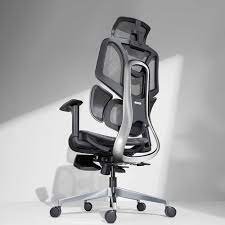 Next on our list of office chairs for neck pain is the Hbada Office Desk Chair. Hbada feature several ergonomic chairs. Let's start with this vibrant contemporary model, it will bring flair to any home or office.
One of the boldest in terms of its aesthetics, with its sleek white detailing and black seat and back upholstery. It's not all glamour though, this chair has fantastic ergonomic function to go with the panache! It even comes bundled with extendable leg support!
As we said, Hbada have several great options for those seeking an ergonomic office chair, they have several offerings, all available on Amazon across the price spectrum.
| | |
| --- | --- |
| | |
| Fully stacked ergonomic features | Just the small standard wheels |
No products found.
This ergonomic office chair really is a king, having great reviews from users for its range of options, flexibility and robustness. Like many of the chairs we have listed, it comes with all the adjustments you would come to expected from a good ergonomic offering.
Like the Hbada chair above, it comes in an appealing and less common white option. It's 'Butterfly' designed backrest does also give it a somewhat unique design when compared with its counterparts.
This is a great option when considering the chair you get for the cost, one of the best sub $300 options there are.
Great price for an entry level ergonomic chair

Comes in more variants (at increased cost)

Some build quality issues
No products found.
This Samofu chair takes ergonomic adjustment to the next level with its lower leg/ feet support. A great option if you would like an office chair that can provide you with more comfortable reclining options. Like the Hbada E3 ergonomic chair, it comes with leg supports. A great option if you need it, though, we feel it's not a vital requirement if you are seeking an ergonomic chair to resolve neck pain.
The chair offers a great range of variable adjustments, with that added benefit of the foot rest, it's a call that the individual needs to make as to whether its worth paying upwards of $440 for it?
It is rather more limited to some other models, from an aesthetic perspective; coming in 2 options – Black and grey.
More of a premium level ergonomic chair

Full range of ergonomic adjustment

One of the few options with leg support

Issues with unclear build instructions

Instances of being delivered with parts missing
No products found.
This Ergohuman chair is up there as one of the most flexible in adjust-ability, with a total of eight ergonomic adjustments for maximum comfort all day ranging from terrific height adjustments with high limits to seat tension depth for better recline.
All of the controls are so easy to reach and use, that you can figure out the best sitting position in less than a minute. Pneumatic cylinder raises and lowers the chair quickly to your needs, as quick as the windy air that travels through the mesh back to keep you cool and collected under deadlines.
The headrest is extremely comfy, however they can't be adjusted forward and back, which is a big missed opportunity to raise the adjustment variety level. However, my advice would be positioning it to hit your neck just right, the padding around the top curves of the headrest feels nice and comfy enough that it can give you quite a bit comfort while also supporting your head whenever you lean back.
| | |
| --- | --- |
| | |
| An up and coming ergonomic chair manufacturer  | Not one for the 'Classic' fans |
That's about it.
Thanks for reaching this point by the way, that requires some serious scrolling which I in no way expected. Nothing left to see here… I guess? Except maybe this one, if you want to review higher end ergonomic chairs?
Well, either way, we hope our review on the best ergonomic chairs for neck pain has helped you to resolve your neck pain troubles.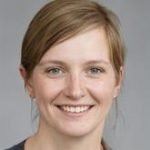 Amelia & Theo – Co-owners of ThinkHomeOffice.com
We have professional backgrounds in Software Testing and Business Analysis, both with extensive experience of working for commercial enterprises and as a freelancers. We toggle between working from corporate premises and our own home offices. We have a passion for home working, and for using equipment that is ergonomically functional, well designed and elegant.