The importance of how well lit your own working environment is cannot be overstated, get it wrong and it will lead to you being more susceptible to office fatigue. That's mental exhaustion brought about by the taxing of the brain, exposure to monitor glare, physical inactivity, stress, etc… When you're working from your home office – in your own workspace where you'll have all the comforts of home within your reach, the lure to get away makes office fatigue more amplified. In the traditional office setting you'll be more disciplined and less likely to give in to your fatigue. Lighting for your home office will have a bearing on your focus, productivity and well-being.
The Importance of Correct Lighting for Your Home Office
Lighting intensity is measured in units of 'Lux'. The recommended lighting intensity for an office in general is 250-500 Lux. For those working at a Computer this range has been refined to 300-500 Lux.
As you see that is a lighting intensity 'range' and different people will have differing levels of comfort for working within this lighting range. It is all about working out what your optimal lighting conditions are. Get this wrong, and as I said above, you'll become more fatigued and less likely to be productive, losing focus and drive. So if you find yourself struggling to concentrate, get headaches, eye strain, find you can't focus or get increasingly 'fidgety' then keep reading, this just might help!
Natural Light
Lets start off with the best you can get. That's right, Mother Natures very own desk lamp, our native star – the Sun! If you have options to locate your workspace then you really should go for a location which is naturally well lit. This article might help you if you are deciding where to locate a home office. After millennia we have adapted to become well suited to our sun, to natural light. It is the best light source we can get. That's not to say we should forget sunscreen!
Even if you have your workspace located in an area that is well exposed to natural light, then you may still need to consider additional sources of artificial light, maybe for certain areas of your home office that are not as well lit. But "what about at night" I hear you shriek – yep, I don't think working by Moonlight is quite the same, romantic, but you'll soon get fed up of that glare from your monitors. So, this is where modern artificial lighting comes in, and its here where you need to get it right.
Artificial Lighting
We've all seen those spy films, where they've captured someone believed to be involved in espionage.
What do they they do?
That's right. They sit them down, interrogate them under a big beaming light. Why? Because it puts them under even more mental duress. That's the effect of a synthetic Bright light!
Don't believe me..?
Come closer… closer… closer… now open your eyes wider and keep staring at the screen. Keep staring… starting to ache yet? Well if not, you must look like a bit of lunatic if anyone is around. Ok, so it's just me having a bit of fun, but you will hopefully get the point.
Your home office will most likely be indoors, unless you are one of those lucky 'persons' that does their work whilst sat on Miami Beach with a laptop. For a lot of us that can't locate our workspace in an area bathed in natural light then it is important to get the right lighting. Our days will be at the mercy of a lot of artificial room lights, and that emitted by computer screens. Too much of the wrong exposure (too bright or too dark) and the greater the chances are of fatigue.
This is where you need to look into your options. Are you happy with your existing lighting on a design level, and really don't want to change it? Then you need to look into what bulb options there are…
Bulb Options
You may already have the light fittings that you love, but find the light too harsh, you may just need to look at replacement bulbs, there are a wide and varied range of options. Just be careful to check whether need dimmable bulbs or not, if your fitting or switch is dimmable, make sure you choose dimmable bulbs.
Table could not be displayed.
Light Layering
Light Layering is where you supplement a principal source of light with additional sources, either though multiple lights of the same type, or with an amalgamation of light sources which overlap. You can build up a combination of lighting, or 'layers' of which there three; known as 'Ambient, Task and Accent' layer lighting.
Light Layering – The Three Layers
Ambient Layer Lighting
This is the conventional lighting source within a room, it will be the predominant light that would traditionally be sourced illumination from a window, or from the main ceiling light. The remaining two light layers are built upon the Ambient Layer.
Task Layer Lighting
This is the lighting source that has a specific function within a room, it will be light that is purchased to aid doing something specific. Examples of Task lighting, would be a reading lamp, or a lamp to assist with applying make-up. Task lighting is layered over the Ambient layer in the specific locations it is needed.
Accent Layer Lighting
The final layer, Accent Lighting, is often referred to as mood lighting. It can be used to create atmosphere, and to highlight specific objects that may be located within a room. Such as pictures, sculptures or any decorative or architectural features.
When thinking about lighting for your home office, it goes without saying that Task Lighting will be the layer that you most want consider, it will be directly attributable to having a comfortable work experience. You should also examine additional lighting options that may give your home office 'ambience'. Of course such lighting additions would fall into the Accent lighting category. These would help to give your home office more character and could be to set your specific taste, making it feel more relaxed, or professional.
Lamp Options
There are a vast array of lamps out there, floor standing lamps, desk lamps, wall lamps, etc, etc. I could write this article a hundred times over to review just a selection of them, but then you hit the realms of being over-powered by too much choice. So I've tried to keep it simple and limit it six options that give variety, but also flexibility, with modern facilities and a dash of contemporary style thrown in. But if you are a more of a traditional sort, then further down I have added a comparison table of more classic lamps – so at least you can view options more suited to you.
The beauty of choosing a lamp over anything else is its flexibility! You can move it to where its needed in a room, or move it to a different room entirely. You can turn it on just to provide that little bit of light you needed; or so you can turn off the main room lights and utilise your lamp(s) to give you more subtle lighting. Choose several of them and you can make your workspace that relaxed, almost personal space that you like to retire to. Remember how to 'layer' them. Be careful though, we don't want to make you too relaxed – you'd never get anything done!
Contemporary Lamp Lighting for Your Home Office
JooFo LED Floor Lamp
With a very simple but modern look, this floor lamp from JooFo is a great choice for every room in your house. You can easily assemble it and control it using a simple remote control. When you want to turn it off or on, you will not even need to leave the comfort of your bed! There is a heavy base that is very stable and safe, and there is no chance for it to fall and hurt someone near it. The base comes in several different colors, so you can choose the one that fits your living space the most. On the base, you have the lamp itself that is rotatable, so you can adjust it to fit just the angle that you need. You can have the lamp both straight or at an angle, for those nights that you want to enjoy in bed with your favorite book. Also, another great feature is the compactness of the lamp base, it can fit even small corner spaces, and it will not take up much space from your room.
No products found.
There are three different color temperature options, as well as the option to dim the light. The temperature setting varies from 3000k up to 5000k, and you can choose between warm, natural, or even cool white light. This smart lamp has the ability to remember your settings even after you have turned it on or after any kind of power interruption.
This lamp is very safe, long-lasting, and it gives amazing white light that can be adjusted. It comes with a remote control that can be used to dim, switch, or in any way adjust the lamp.
Customers rated this lamp highly, mostly for the easy assembling, great price, and great light that it offers. The brightness of it is unlike any other lamp, and reviewers praised it for its ability to give an almost natural-like light in any room in the house. In case you have any problems with it, you can contact customer support for the company, and they will be happy to help you with anything and everything. Overall, this is a great choice for all those who need a little more light in their house!
MediAcous LED Floor Lamp
This is another very simple but quite elegant-looking floor lamp, this time from the company called MediAcous. The lamp is made from high-quality materials and gives amazing light flexibility according to your mood. Once you get the lamp, you will need to assemble it through several easy steps that will not take much of your time. When it comes to the light of the lamp, there are various light mode settings that you can choose from – whether you need Reading Mode, Nursing Mode, etc, they will all easily be available to you remotely. Just like the previous lamp, this one also does not take too much space, the base is quite stable, and it can be placed anywhere around the house.
No products found.
Aside from the different lighting modes that we have already mentioned, there are different brightness and color levels available. You can use the lamps timer function, so you don't' have to get out of your chair, bed or sofa to turn it off. It also has a memory function so all your settings will be retained.
One of the unique features of this lamp is the adjustable gooseneck that can be placed in any position that you want it in, so you will get brightness is any angle!
Customers gave great feedback on this lamp because of the amazing warm white light that it gives. Most LED lights tend to be problematic in the evening, but with this lamp, you can adjust the level of brightness to it your needs best. Another great thing about the lamp that customers liked is the 18-month warranty, there is a 180-day return policy, and the people at customer support are open to helping with all problems that might arise.
Brightech Litespan LED Floor and Desk Lamp
Brightech is a Los Angeles-based company that makes amazing floor and desk lights focused on giving you the best light possible while you are doing your daily activities. This lamp is adjustable, and it can be used both as a floor or a desk lamp. The floor lamp is around 56 inches tall, while the desk lamp is only around 20 inches tall. It has an adjustable gooseneck, the base of the lamp is very small, so it can fit even in crowded spaces of your home. The base is very safe – there is little to no chance that it will fall. If it fails in any way, there is a 3-year warranty that will help you get a new one or fix the one you already have. It is known as one of the best lamps that you can invest in if you are someone who does arts or crafts, or maybe if you are a professional tattoo master or beautician.
No products found.
The lamp is dimmable and has three different light colors that you can choose from. They vary from cool white to warm white. Another great thing about the lamp is that it can remember the setting that you have adjusted the first time and give you the same ones when you use the lamp again. It comes with an energy-efficient LED light that will last you for years, so you will not only save money not buying new lights, but you'll also save money on your electricity bill.
The adjustable height on this lamp makes it different from the other lamps – you can use it as both a floor lamp and a desk lamp by just adding a pole to it. The gooseneck will still be adjustable no matter if you are using the lamp with or without the pole. This amazing feature makes the lamp an amazing multi-feature asset for your home.
In general, customers have given the thumbs-up for this lamp not only for its great features but also for the fact that it is very easy to assemble without even needing to read the instructions. They like the sturdiness of it and the fact that it can cover a large area of the room and make it brighter. It is also said to be a great choice for all those who deal with baking, brewing, writing, or any kind of activities that require a good amount of light at all times.
AmazLit Desk Lamp
If you are a person who has a minimalistic style, then this lamp is the best choice for you. It is made from a simple swing arm that can be attached to a desk with a strong clamp that comes with two silicone pads to keep the lamp secure at all times. Unlike other lamps, this will not scratch the surface while at the same time giving you more free space on your desk. As for the lamp head, it is almost 16 inches long, and it can be adjusted in several angles and positions. The color temperature and the dimness can be adjusted to fit your needs best with a simple touch on the touch switch located on the arm of the lamp. The lamp will remember your settings for next time, so you will not need to adjust it over and over again.
No products found.
As I have mentioned, there is the option to dim the light – you can have it at 20%, 50%, or even 100% when you need to get the most from it. You can also adjust the color temperatures that vary from 3000k to 5500k and make it ideal for any occasion. The light itself is quite durable and energy-efficient.
The best feature of this lamp is the versatile three-axis design that allows you to position the lamp in more ways than only one. The base is also rotatable, so you will be able to use this lamp just about anywhere you need it.
Customers recommend this lamp because of its sturdiness, superior design, and the many lighting options available with it. Generally, the only problem that customers have reported is that the controls take some time to learn. The lamp comes with a 6-month full refund and 2-year warranty.
AFROG 2-in-1 Desk Lamp and Wireless Charger
This multipurpose lamp will do wonders for all those looking to brighten their desk up and save a bit of space. You can fold it and open it easily, the design is quite modern, and the controls are very easy to master. There are several lighting modes and levels of brightness to choose from, which makes this a great light for the office, bedroom, living room, and just about any place in your home. The light does not flicker at all, and it has an auto-off timer, which can be set to 30 or 60 minutes.
No products found.
This lamp has five different brightness levels, which make it great for everything from sleeping to reading. It also has five color modes that vary from 2700k to 6000k, so it can go from dim light to a bright one in just a matter of seconds.
The unique feature that this lamp has is the ability to work as a USB charging port or fast wireless charger. The only thing that you will need to get the charger to work is a 5V/2A adapter, but since it is included in the packaging, you will not need to worry about it at all. Just attach it to the nearest socket, and it will charge your phone while still keeping it within reach.
Those that bought this lamp have praised how it feels more like natural light exposure and that it does not take too much space since the base is quite small. The company is also very responsive, so if you have any questions regarding the lamp or its options, they will surely be open to helping you out.
Classic Desk Lamp Designs
No products found.
Classic Floor Lamp Designs
No products found.
Conclusion
All of the above focusses on the practicality of lighting, which it should! It must be said if it can be applied correctly you could also make your workspace appear atmospheric, a place which draws you, or maybe clients, towards it. At the very least to make it an area that appeals to you, and makes it a pleasure rather than a chore.
Start out with making your workspace a more bearable environment, and then move on to making it look inviting, professional or just plain cool.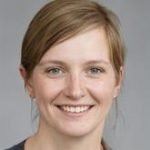 Amelia & Theo – Co-owners of ThinkHomeOffice.com
We have professional backgrounds in Software Testing and Business Analysis, both with extensive experience of working for commercial enterprises and as a freelancers. We toggle between working from corporate premises and our own home offices. We have a passion for home working, and for using equipment that is ergonomically functional, well designed and elegant.