These days, sitting in front of a computer screen isn't as fun and exciting as it used to be anymore, mainly because computers are now used more for work and school purposes, both of which are pretty boring.
But there are ways to make it fun, either by getting loads of office gadgets to fill out your cubicle or… get a keyboard from the 19th century (…yeah, typewriter!). For this article I will focus solely on keyboards that will wake up your inner steampunker:
The steampunk-styled keyboards of your Victorian era dreams. From Datamancer.
Keyboards after all, are peripherals partially modelled after those good old typewriters – yes, what a surprise! As time goes on more and more of them try on designs that distance their images from those of their "predecessors" – they have become more slick, more futuristic, more minimalistic than ever to bait Apple fans into buying (I kid, I kid).
To counter that, some companies decided that they should produce products for the customers who turned the other cheeks, because they seemed so pitiful not owning the latest trendy things on the electronics market and not to mention the potential for marketing was quite large. So how does one counter the trend of smartphone-like keyboards? You go retro the hell out of it. Came Datamancer with their fantastic steampunk custom designs.
For daydreamers, Jules Verne fans, steamy airs and bronze composite apparatuses lovers everywhere this is one article to read, because it sounds romantic as hell to work on a typewriter (but not really) to produce that 5 stars novel or autobiographical book that you've promised your 15 years old cosplaying self to finish but instead got put off – as soon as a draft was defined – by the idealistic keyboards of conformity and clichés.
Tighten your goggles' leather strings as I present to you a list of 5 Steampunk-styled keyboards from the famous steampunk-styled electronic products manufacturer Datamancer, ones that will spark the long dead fires in your anachronistic, clockwork heart that looks forward more to lunches than getting up in the morning for breakfasts. For happier Mondays!
They are all VERY EXPENSIVE, though, with the least expensive one at least $500. Just a warning before you inevitably buy it anyway amidst the cries of your wives and kids.​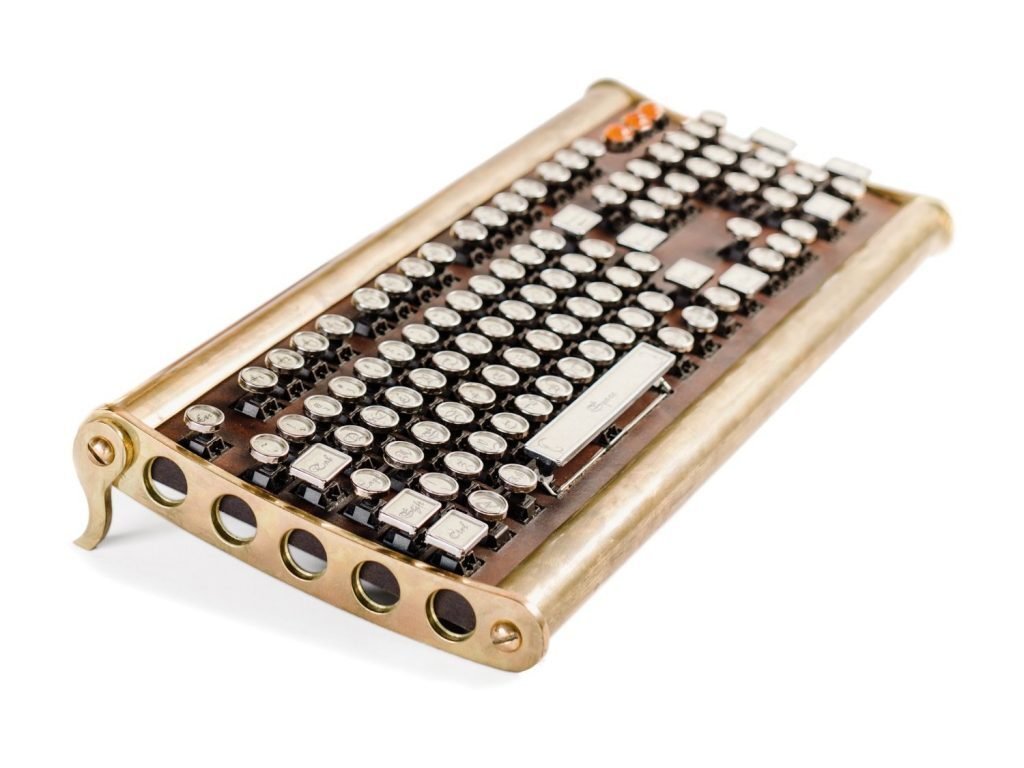 Bronze shiny look giving off steampunk aura
Hand-crafted in polished brass
Fantastically designed keycaps
Stunning attention to details with map face background
Solid spiral rod frame that enhance durability
Nautical cast brass design
Brilliant brushed aluminum construction
Extreme attention to details
Top-notch mechanical switches with great feel
Rugged distressed aluminum construction and design
Hand-crafted
Industrial, gritty look
Wooden design and construction
Relatively minimalistic and compact with high durability 
Relatively cheap (less expensive) compared to other Datamancer keyboards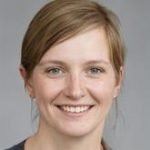 Amelia & Theo – Co-owners of ThinkHomeOffice.com
We have professional backgrounds in Software Testing and Business Analysis, both with extensive experience of working for commercial enterprises and as a freelancers. We toggle between working from corporate premises and our own home offices. We have a passion for home working, and for using equipment that is ergonomically functional, well designed and elegant.