To the tens of thousands of subscribers that I gained last month (*cough*) for Think Home Office with my one and only article so far "10 Best Ergonomic Chairs for Neck Pain", here's a little something else to refresh the place a bit. And your office, obviously.
From smart pens to exercise pedals, I will give you some brief overall introductions to 9 gadgets, items and tools that I consider to be cool and useful enough to have in your battle against bad Mondays, your boss' animalistic noises and against having an android-like aching body that longs for tickets out of repetition. Your magic wands.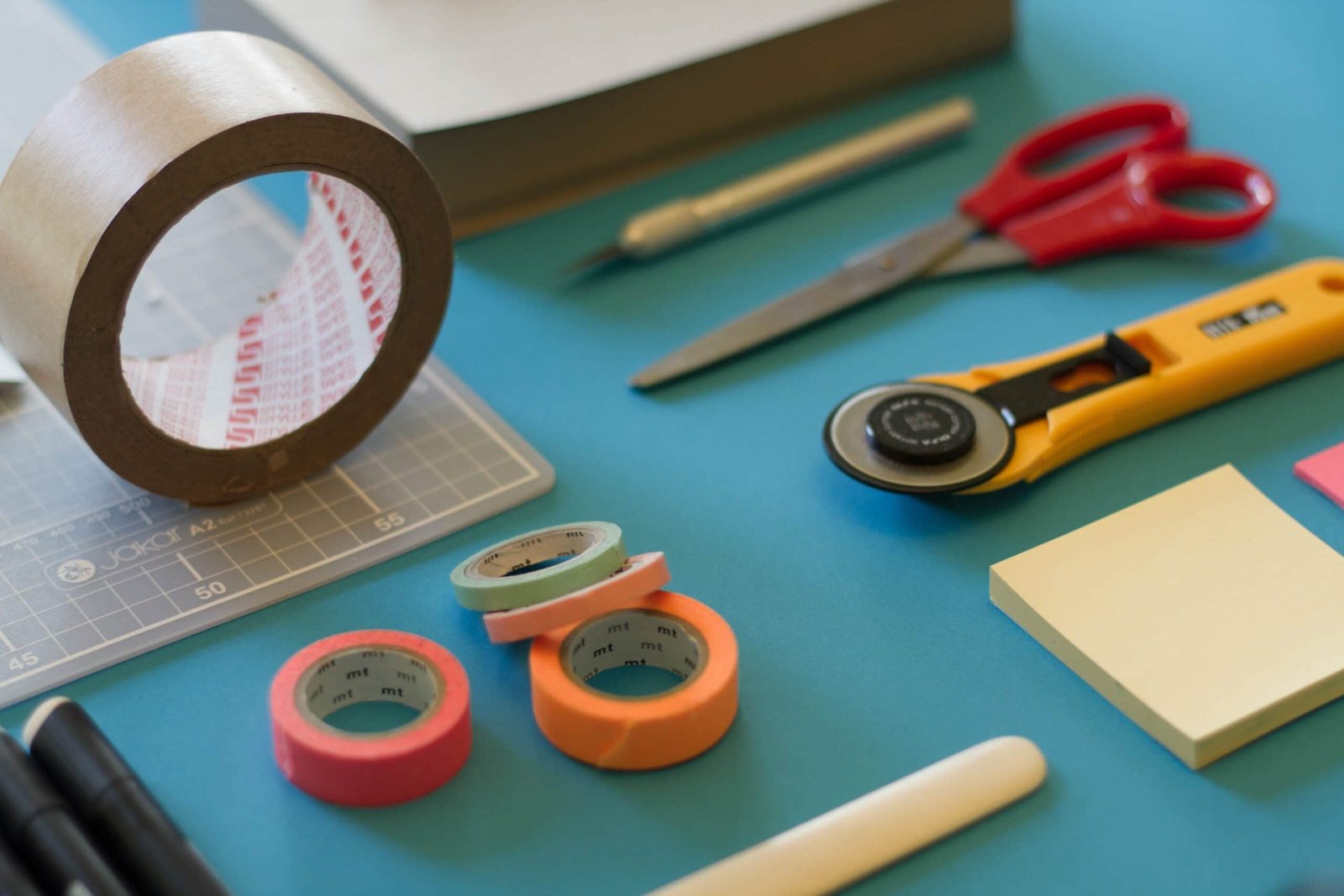 These gadgets, they are not judged by their looks, or designs – although some of them are pretty unique in those aspects – but rather implementability, how handy and useful they are in fulfilling the needs most of us serial seaters didn't know we had. In other words, the ergonomics of it all. Some of them you already know about, some you don't, but let's dig in nonetheless, because afterall, what's the point of coming here without having a look?
I'm just kidding. Please don't troll my site.
9 Cool and Useful Gadgets to Keep In Your Office
I know what you're thinking. Why not just get a walkstation? Yeah… Just…
Well, a walkstation in and of itself is a treadmill with a non-adjustable desk, when you buy it you get the whole package. You can't carry it around when you go to the gym or visit your grandmother on Thanksgiving and Christmas. The walkstation is a good tool, but it's meant to be stationary.
With the highly adjustable treadmill desk by SurfShelf, you can exercise practically anywhere there's a smell of protein shakes and sounds of whatever exercise music people are listening to these days (you can tell what kind of shape I'm in can't you) – it's designed to fit most treadmills, bikes and ellipticals. To distance itself from the desks made by other brands, the SurfShelf desk's strength lies in its firm usability and solid materials, with a Velcro strap that holds your laptop or iPad securely so it can never fall, and holder made of super strong Polycarbonate.
Multi-tools holder
Fits most treadmills, bikes and ellipticals
Easy to install and use
Extremely stable
This one doesn't just look cool, it's… Well, I chose this one for the most part because it IS cool. It doesn't matter much if you get a normal keyboard instead, but then you wouldn't be cool!
Well besides being cool it's bluetooth enabled, so you can use it to text or write emails on your phone, tablet and what have you while the people around stare with sparkly eyes of adoration as you type furiously on a now-colorful flat table. Since you're cool as hell.
I can't guarantee the keys will be soft touch though…
Revolutionary laser technology projects a virtual keyboard on any flat surface
Connects via Bluetooth¨ wireless technology
Rechargeable, lithium ion battery
A stand or a tray. This one's a must have for those who suffers from hand or wrist injuries and want to work with a variety of stuffs more comfortably, at their suitable and preferred height. I have recommended a friend whose desk doesn't have a keyboard shelf to install two of them combined as a keyboard tray hack, and so far he hasn't left his gaming basement, so I guess it works great!… or he can no longer make it up the stairs.
Again, and this is just my personal opinion, this specific attachable desk shelf is only one among several branded items already exist on the market, however it's strengths aren't to be downplayed. This is extremely easy to assemble and highly adjustable, it attaches to your desk with a screw on clasp and rotates under the desk to store when not in use, thus both firm and ergonomic.
Tool free installation
Rotates 360 degrees
Extremely stable
Adjustable in height and expands in length
This is one of the gadgets that make me feel close to home, my childhood fantasy of the world in Blade Runner, a cyberpunk kind of world: A smart pen. The Livescribe smartpen basic mechanism is to record everything you write and hear, replay meetings, lectures with a simple touch etc, with the help of additional integrated headsets, notebooks or ink refills and upload them to provided free integrated digital softwares. It's like how the app Evernote works, but in the form of a physical pen with many more features behind it.
One piece of advice though, remember to charge this bad boy often, like most tools with battery power it needs to be fed from time to time or it might be dead when you need it most. The pen isn't magical to the point of creating notes out of thin air or something, we have not reached that point yet (or have we?), however if used correctly and in the way it was intended to it would give great and satisfying results.
Record everything written and heard
Replay meetings or lectures simply by tapping on notes
Saves notes and audio recordings to the computer
Comes with Echo Desktop softwares and tools
Aside from losing weight, improving health and extending one's lifespan, exercising before or during work supposedly makes us happier, suffer less stress and become more productive. I know office workers, they are a busy bunch, and most of them can't make time for exercises, so they can get fat easily or become people who I wouldn't bring into a bar fight with. This DeskCycle offers a solution to it.
The pedal excerciser has a pretty wide range of pedal height, and is able to fit under most desks. What separates the DeskCycle from others is it's highly adjustable resistance range setting, as well as a magnetic mechanism that provides a smooth, quiet pedal motion. It also records speed, time and distance traveled, calories burned, so almost a dream for people on dedicated weight/fat control.
Adjustable pedal height
High resistance range
Smooth magnetic resistance mechanism
5 function display shows speed, time, distance, calories and scan
Another exercise thingy in the form of a chair. Sort of. I gotta admit it looks a bit too ridiculous, but I did add it. Just like how the bike pedal above functioned, the Trideer ball chair's main purpose is to give you improved posture and some exercise while working, fighting against the sitting-too-much-syndrome. Nothing more, nothing less, it's that simple, an exercise ball designed to become an integral part of an otherwise sustainable chair.
Now I know what you're thinking, it doesn't look very comfortable. Looks like a scam. I myself have tried it several times, it does take some getting used to and a few cheeky laughs at first but after that it worked great. Besides offering plenty of exercises you can do with the ball, it also helps to correct your sitting posture due to it's shape, especially the back of your thighs and lower spine. The ball (chair) is also has a higher stability than your average exercise balls alone, thanks in part to the stabilising ring. The ball can support up to 2000 lbs!!!
Helps correcting sitting posture
Prevents spine disorder
Higher stability than most exercise balls
Can also be used to exercise with – so it can fill two requirements
Choice of 2 size and colors
The Swiss knife of pens. Swiss pen (getit?). From short cutting blades, wire strippers to tiny saws, flathead screwdrivers, it offers many functions that are perfect for DIYers, handymen and campers, especially campers at the office or in work environments that require a lot of crafting. Supposedly, bosses also will start to whisper softly instead of shouting loudly to people who have Swiss pens in possession, but that's just an assumption.
It can serve as a normal writing pen as well, so there's that.
Multi tools with many usages
Swift switching between the tools
One of if not the best desktop organizers I've come across. This futuristic organizer is just the thing for the Apple minimalist. It's ergonomically and beautifully designed, very compact too so doesn't take much space from your workplace, or your desk, despite being wide and high enough to slip your keyboard and mouse under easily.
Compact and elegantly designed
Ideal for Apple enthusiasts
Comes in differing sizes
I wanted to save this one for a future article on desks, but it's just to cool for school! But seeing as though we were talking about Apple enthusiasts… This thing looks like the offspring from a fling between a Macbook Pro and a Herman Miller desk! It's expensive for sure, but the design man!
It is a beaut, despite the minimalistic and simplistic look the desk is carefully and well constructed to have your body fit inside it's pocket space beautifully, you just need to buy that large Apple computer or monitor to fill it – as long as one has a deep enough pocket of course.
Just a beaut
Range of sizes
Would be an arrest-able offense not put some Apple devices on it