Introduction
It is becoming more and more common for every home to have a room which is used as an office. Whether it is dedicated or simply set up in the guest bedroom, there are certain things to consider when creating a home office in your bedroom.
This article aims to address the questions around if you should, and the best approach to having a home office in your bedroom, if you need to setup a home office without an extra room.
Should your home office be in your bedroom?
It is estimated that around five percent of people who work, have a home office. This number is expected to increase rapidly as more and more businesses are operating from home, especially since the Covid Epidemic
Although having an office outside of the home is still more popular than within one's own home, so many modern-day business owners, freelancers and even teachers prefer to do their jobs from the comfort of their homes. 
For many of us out there – specifically the younger generation that may not yet be able afford a larger property, or simply do not want to go through the time, energy, and huge investment it takes to search for a new one – our bedrooms can be a viable location to be used as a home office.
Ok, I'm not that young, and thankfully have a house with a home office, but I've been there. In fact, most of us have. Living with our parents and going to school we still needed a place to study at home. So whats the difference if you have something similar, but as a place from which to work from?
If you live in a small apartment, your bedroom may be the only room which provides enough space for you to comfortably set up an office. With modern apartments having an open plan layout, you may have to design how you separate working, living, cooking and sleeping areas from the single space.
Should you only have a sleeping space (or bedroom) where you have to create a home office, then you have to plan how best to use the space you have got. This may mean being creative with the home office equipment you buy.
However, having an office in your bedroom is not without its challenges. There are several more considerations that you need to think about:
How do you ensure that your "working from home" schedule does not affect your relationships at home?
If your home office requires the use of recording equipment, video-conferencing equipment, even basic telephony; then you should consider the effect that may have on your partner. After-all, it shouldn't be too much to expect some privacy in your own bedroom. We all have different circumstances, but your plans may not be well received. Ask, consult, check first!
Should keeping a separate work environment be part of your priority list when choosing where to locate the office?
If you have the option of choosing an isolated location, is it the right thing to do – as opposed to running your home office from the bedroom. Again, think about others you may co-habit with. Will your working from the bedroom interfere with their way of life..?
A separate work environment, in general is better. At least for most home workers. It will allow you to split your home work life, from your living at home leisurely. Remember, the choice to locate a home office in a bedroom is one where the user is limited in their options.
What about privacy issues?
This is a potential two way issue.
One way if you co-habit in the same space, would the other occupant(s) appreciate being viewed on your video call?
Conversely, if you conduct private conferencing, handle discreet or personal data – would your client or colleague appreciate the work subject matter being discussed in front of another party from your home office? A bedroom home office may be a 'common area' whereas a home office in an alternate room can be allocated solely for that use, increasing privacy.
Privacy issues can be eliminated or reduced by the purchase of some form of partitioning. There are various options on the market – maybe you could buy some used and inexpensive office partitions from a reseller. I'm sure even the cheapest screens can be brought to life with the right can of spray paint!
There are many things that may prohibit you from effectively having a workspace in your bedroom, not just available space. Consider your own circumstances and if it will really work, or end up being ineffective and costing you money on a project that is inappropriate.
How do you set up a home office in a small bedroom?
How you go about designing the layout of your bedroom office will differ greatly from person to person. If you have a large bedroom, then you will obviously have greater flexibility in what kind of home office you can establish. Even then some of the items being discussed below are still very relevant!
If you do have a small bedroom the two primary questions you should ask are:
Is there any free space in your bedroom for a home office?
Is that space enough for your needs?
Even if you think you don't have the space… read on a little further!
Space saving bedroom home office ideas
If possible, design your office so that your bed can be raised up above any desk area. Known as a Loft bed.
Below is an example of a Loft bed that can be purchased from Amazon.
Sale
This is making the best use of the 'dead' space above the desk. It also means that your back-drop (behind you) does not have a bed in sight. Therefore, should you conduct any video-conferences in your office, there isn't a bed in view.
Also, when you're done working for the day, you simply get out of your chair and you're back in your bedroom.
As well as having a Loft bed – that situates above a desk, consider an alternative, something like a Wall Bed, which are also known as a Murphy Bed.
A Wall Bed is a bed that can be lifted and concealed in what would appear, from the outside, to be a cupboard or wardrobe.
This would give you back the space in which a bed resides, when it isn't needed. If you couldn't locate a desk with the bed out of view, then this is an ideal solution. Simply hide the bed in what looks like a cupboard.
There are many space saving ideas out there, take time to look at what is best to maximize your space for your budget.
What I'd buy for setting up my Bedroom Home Office
So, let me be honest here…. its been many years since I had a home office in my bedroom. And, whilst we're in confession – it was at home whilst doing my studies.
That said, I have and still use a lot of equipment in the home office arena, and still need to make the most of the space I have. In that regard, its not too difficult to do it from the bedroom perspective. So, lets discuss a scenario where we have a fictitious average size bedroom:
The average bedroom size is 11 feet by 12 feet – which is 132 square feet.
The range of bedroom sizes will be vast and varied, from a room just larger than a single bed, to ones far in excess of that average, so lets assume that the the above dimension is the maximum size.
Adding to our fictitious bedroom, lets assume it has one internal door and a single window, and imagining we enter through the door, the window is to our right. That will leave two walls, to our left at a right angle, that are plain and have no apertures, wardrobes or chimney stacks.
So, for me, in our imaginary bedroom I would look to locate my desk to the right, to make the most of the the wall with the window. You can't put large obstructive furniture there – due to the window, and being seated at a desk there is great to gain the most from natural light, and maybe a view!
But what about the bed..?
So, what bed would I choose… well, this is where our tastes and budgets will all differ. On a smaller budget I would look to buy a Loft bed, on a larger budget it would be a Wall bed. The latter will make the room appear as if it is truly a home office, with no sign of a bed.
Having a wall bed will give you more scope on where to position everything else in your bedroom, namely your desk – you'll not need to be too concerned about access to it with the bed out of the way. So long as the bed is accessible once deployed.
Now I have the bed sorted out, what desk should I get?
As before, tastes & budgets!! But with a focus on practicality and limits on space I would purchase an electric standing desk. Why? Not just that it gives you flexibility to work sitting or standing, but its a great option to raise and then have your chair be located beneath it.
Electric Height Adjustable Standing Desk: Dual Motor Economical Option
It gives you that bit more space back – say if you have a Wall bed and it has been deployed.
As my imaginary bedroom stands, I have a wall bed on the wall to my left, and my new electric desk to my right – beneath the window and with an amazing view!
Should I have an imaginary job – where I interface with work colleagues or customers via video, then they'll see my well lit (natural light) presentation in what appears to be a home office. With a door to the left, and large cupboards on the opposite wall.
That is rather simplistic, as it doesn't discuss wardrobes cupboards, or anything else. But it's intent is to just go through the thought process, starting with the bigger more fundamental items.
It can't harm anything to sketch out a rough plan!
Bedroom Home Office Aesthetics
Always consider what can be seen from the perspective of your web-cam!
If possible, locate your desk so it does not have the bedroom door opposite it. Why? In case your partner, room-mate or friend happens to walk in unannounced. They won't be in immediate view of your web-cam. That may be a bit embarrassing if you are in the middle of a meeting, and they enter from having had a shower.
If this isn't possible then look to work with the angle of your Webcam.
On the subject of your background, think about what you have on your walls – is it appropriate… does it look like a bedroom? Ideally, you want it to look like a genuine office. If you want it look the part, read this… so your home office looks professional
Don't do any video conferencing..? Then your task is a whole lot easier!
Power, Data & Telephony access
Not all bedrooms will come complete with the necessary wiring, power points and telephony outlets.
You will need to check your bedrooms allocation carefully.
Also consider the equipment placement requirements for your home office. How many power points do you need? Does it need to be in proximity to a telephone point? How much bedroom space can you afford to lose by placing them there?
You might need more than one computer, but it's no good having lots of sockets if they are too far away from where your desk & computers are.
It is worth looking at some examples of what you can get now, it will assist you in doing layout planning, as well as helping you come budget time later on!  
There are plenty of options on the market that will extend or increase power outlets. As there are Data & Telephony.
Wired telephony and data cabling is not a must these days, with much improved wireless devices you will be able to use your property's hard wired access points. Enabling you to deploy Wireless Access Points – to facilitate positioning your IT equipment pretty much anywhere.
Other Considerations
There are a plethora of other considerations you should know about in advance of setting up a home office, but in the case of setting up a home office in a bedroom you may simply be too constrained. Items such as:
Access to natural light?
Positioning of artificial light?
Positioning of heating or cooling appliances?
These are not 'show-stoppers' but may mean you'll need to purchase a lamp, or in the case of not being sited in front of a window, a captivating image to cover that blank, boring wall in your eye-line.
This article goes into more detail on where to optimally locate your desk – but without the handicap of it having to be in your bedroom.
If your bedroom is on the smaller side, then read this on how to make the most of your home office space.
If you happen to have a room with no windows, then this may help you find a cool lighting solution.
FAQs
What are the benefits of having a home office in your bedroom?
At times, being able to work from home makes the difference between getting or not getting a job. Should this be necessary, then it will help tremendously if you have your own space which would be devoted to your work.
1 – Cost. Simply put, having the ability to work from a home office where you live or sleep will mean not having to buy or rent that facility.
2 – It is much easier to focus when no one else is around. Should there be distractions at home, you may be more able to get away from them whilst in your bedroom. You are more likely to get work done without being interrupted.
What are some negatives about having a home office/ work station in your bedroom?
1 – Keep in mind that you are likely to work there day after day, week after week, month after month, year after year. Should you not like the place where you spend most of your time then it can affect your mood and productivity.
Should this become an issue, then try looking for another space for your home office even if it means renting a unit at an office building. For now though, lets assume this isn't an option.
2 – Sleeping in the same room as where you work may require specific equipment to be purchased that is either flexible, space-saving or has a function that can facilitate being used for more than a single function.
3 – Should your room be small then avoiding it from becoming too cluttered can become challenging if it includes items related to both sleeping and working. You will have to be disciplined to keep the workspace area from becoming cluttered.
Is it bad to have your office in your bedroom?
If your role is that of a remote worker, having established your home office in your bedroom, and you can work effectively without compromising anyone's privacy; then the answer is no! It can only be bad if you cannot reconcile the above statement, or are in a role where it would be deemed inappropriate.
And, if you did it right – who would know?
If you follow the above tips, avoid circumstance where your partner walks in undressed, or your video caller can see the bed in background; then how would anyone know it was a bedroom?
Can a home office have a bed in it?
A home office can have a bed in it. That is providing it does not impact the role of the home office user, so that they can fulfil their role without the fact they are working from a bedroom. Or the bed either cannot be viewable, or by having a bed that can be concealed when not in use. Such as a Wall bed / Murphy Bed, Futon or Chair bed.
There are of course some clear situations where having a bedroom home office is really a non-starter. Such as roles which would require interaction with a client in person, it could be seen as being unprofessional being hosted in someone's bedroom, maybe giving the wrong idea!
To Wrap Up…
Everyone's circumstances are different. We all have different jobs, clients, equipment and homes. What may work for one of us, just won't do for another. Therefore this article has tried to consider circumstance in general terms, citing the main points for you to think about before going feet first in setting up a home office in bedroom.
If it has meant you are now thinking of moving to a new apartment or house then, great! It has achieved its goal. You realized a home office located in your bedroom just wouldn't suffice.
If you are stepping up your research into setting up an office in your bedroom then, great! I wish you good luck, and hope this article has helped you on your way.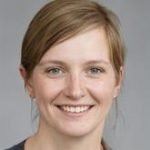 Amelia & Theo – Co-owners of ThinkHomeOffice.com
We have professional backgrounds in Software Testing and Business Analysis, both with extensive experience of working for commercial enterprises and as a freelancers. We toggle between working from corporate premises and our own home offices. We have a passion for home working, and for using equipment that is ergonomically functional, well designed and elegant.